Welcome!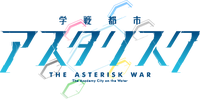 Welcome to the Gakusen Toshi Asterisk Wiki, a wiki dedicated to the Gakusen Toshi Asterisk and Wings of Queenvail light novels by Miyazaki Yuu and the manga and anime produced from them. This is a wiki where everyone can help out by adding and editing articles! The wiki currently has had 13,631 edits over 407 Articles with 1,117 Images and has been expanding since December 5, 2013.
Announcements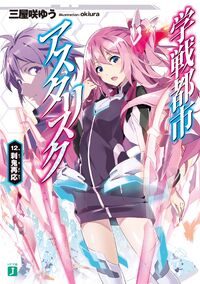 The cover art and summary for Asterisk Volume 12 have been released!
Featured Article
Wakamiya Minato is a student of Queenvail Girls' Academy and the protagonist of the Asterisk spinoff Wings of Queenvail. Despite her many losses in duels, she strives to win a Festa in order to fulfill her dream of going to the moon

Latest Volumes and Chapters
Poll
Who would you want to have as your student council president?
Ad blocker interference detected!
Wikia is a free-to-use site that makes money from advertising. We have a modified experience for viewers using ad blockers

Wikia is not accessible if you've made further modifications. Remove the custom ad blocker rule(s) and the page will load as expected.