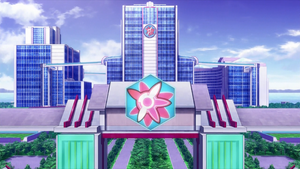 Seidoukan Academy (星導館学園) is one of the six schools in Asterisk.
Information
Edit

Seidoukan Academy is the school Ayato attends. The student council president is decided by an election, with the current president being Claudia Enfield. They are governed by Ginga and have the Kageboshi as their intelligence organization. The Seidoukan emblem is the unyielding red lotus. Seidoukan promotes automony within students and therefore the rules are lenient. They also have a considerable number of Strega and Dante. The school building is modern and open with the middle school, high school, and college buildings surrounding an inner garden. Seidoukan specializes in the Phoenix; however, their overall result the season before Amagiri Ayato began attending was fifth place.
Middle School
Edit
High School
Edit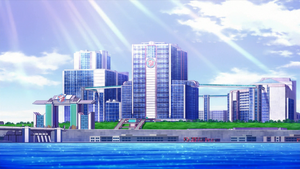 Amagiri Ayato
Claudia Enfield
Feardorcha O'Neill
Nestor Fandorin
Julis-Alexia van Riessfeld
Touchi Ibara
Toono Mozuhi
Noel Karsh
Lester MacPhail
Katie Uniacke
Jie Lin
Cedric Gunnell
Porra
Seidoukan Academy
 

Students

Middle School
High School
College
Faculty
Ad blocker interference detected!
Wikia is a free-to-use site that makes money from advertising. We have a modified experience for viewers using ad blockers

Wikia is not accessible if you've made further modifications. Remove the custom ad blocker rule(s) and the page will load as expected.